Welcome to MobiQuitous 2017
Welcome to Australia, and welcome to Melbourne! It is our greatest pleasure to invite you to the 14th EAI International Conference on Mobile and Ubiquitous Systems (MobiQuitous 2017). MobiQuitous has gone through its thirteen editions, and has become one of the premier conferences in the field of mobile and ubiquitous systems. To continue its success in the past, this year we bring together researchers, developers, and practitioners from both academia and industry to present some of the leading innovative research in this area.
MobiQuitous's regular track will feature 48 papers, selected from a total of 108 submissions. In the poster and demo session, we selected 13 papers from a total of 21 submissions in which 5 of them were from the regular track. The conference committee is also proud to announce three keynote speeches given by Yunhao Liu, Jon Whittle, and Lars Kulik. The conference also includes an industry panel on the topic of "Is Context-Awareness For Mobile Commercial Applications Working?". There will two co-located workshops held on the 7th of November and the 8th of November in line with the conference's theme.
The conference would not have been possible without the tremendous efforts from the conference committee members. In particular, we sincerely thank the Technical Program Co-Chairs: Dali Kaafar and Gang Zhou. Their timely efforts in organizing the Technical Program Committee and in selecting the high quality papers are deeply appreciated. Thanks are due to the members of the Program Committee members who brought a wide-ranging set of perspectives and expertise and volunteered their precious time for the review process. Thanks are also due to the Poster/Demo Chairs, Lina Yao and Pari Delir Haghighi; the Workshop Co-Chairs, Michael Sheng and Zhiwen Yu; the Panel Chair, Arkady Zaslavsky; the Web Chair, Yao Wang; and the Local Arrangement Chair, Huai Liu.
We appreciate the guidance and advice of the Steering Committee Chair Imrich Chlamtac. We also gratefully acknowledge the support from the European Alliance for Innovation (EAI). In particular, the tremendous efforts of Conference Manager Dominika Belisova are much appreciated. Finally, we thank the support of RMIT University for sponsoring the conference venue.
We invite you to sit back and relax, and we hope that you will find plenty of opportunities to network with fellow researchers in the next three days. Melbourne is a fantastic city. It was ranked as the World's most livable cities in 2016 for a sixth consecutive year by The Economist magazine. We hope you also find the opportunity to explore this great city for great natural beauty, gourmet food, and world famous wine districts. Don't forget to get a taste for Melbourne's serious coffee culture (Melbourne has been voted as having the best coffee in the world).
We sincerely hope that you enjoy the conference and Melbourne.
MobiQuitous 2017 General Chairs
Tao Gu and Ramamohanarao Kotagiri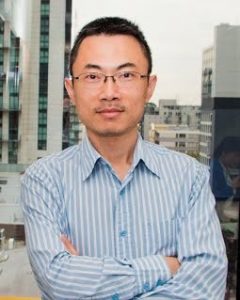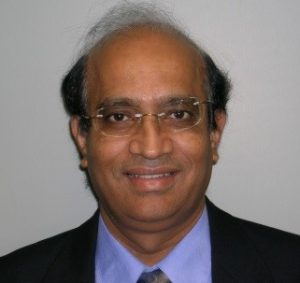 mobiquitous17--program-v9

Download PDF here.