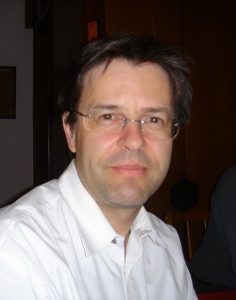 Prof. Claudio Bettini
Title: A journey in context awareness: challenges and opportunities
Bio:
Claudio Bettini is full professor and associate chair at the Computer Science department of University of Milan, Italy, where he leads the EveryWare laboratory. He received his PhD in Computer Science from the University of Milan in 1993 and has been for more than a decade, an affiliate research professor at the Center for Secure Information Systems at George Mason University, VA.  His research interests cover the areas of mobile and pervasive computing, data privacy and security, intelligent context-aware systems,  temporal and spatio-temporal data management. In 2011 he co-founded Everyware Technologies, a spin-off developing innovative mobile apps for privacy and assistive technologies. He is a member of the steering committee of the IEEE PerCom conference and he has been associate editor of the Proceedings of the ACM on Interactive, Mobile, Wearable and Ubiquitous Technologies, the Pervasive and Mobile Computing Journal, The VLDB Journal, and the IEEE Transactions on Knowledge and Data Engineering. He is a IEEE senior member.
Abstract:
The ability to acquire and understand context is a key requirement to build intelligent, adaptive, and personalized services and environments. Over the last 15 years, the integration of GPS chips in mobile devices and the evolution of positioning technology has enabled spatio-temporal awareness in mobile services with a significant impact on our everyday life. Mobile and pervasive computing have a major role in exploiting additional sensing modalities obtaining large streams of sensor data that, processed with AI techniques, can take context awareness to a new level, enabling applications that could not be considered before.
This talk reviews the advances in this topic and the lessons learned. In particular, it considers sensor-based human activity recognition as a task to derive high level context from low level context data and sensors' signals. The talk identifies open challenges and new research opportunities. Among the challenges there is the scarcity of annotated data as required by deep learning methods, the need to explain the context derivation process, and the privacy threats involved in releasing personal data. Among the opportunities, some of the limits of purely statistical approaches could be effectively improved by combining them with reasoning on common knowledge in terms of ontologies or knowledge graphs. Privacy concerns may be mitigated by a combination of techniques including distributed approaches like federated learning.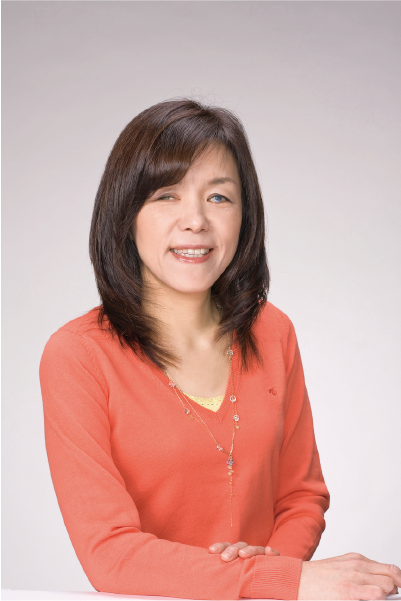 Prof. Chieko Asakawa
Title: Assistive Technologies for "No One Left Behind"
Bio:
Chieko Asakawa is an IBM Fellow, working in the area of accessibility. Her initial contribution to the field started from braille digitalization and moved onto the Web accessibility, including the world's first practical voice browser. Today, Chieko is focusing on real world accessibility to help the visually impaired understand their surroundings and navigate the world by the power of AI. She has been serving as an IBM Distinguished Service Professor at Carnegie Mellon University since 2014. She started to concurrently serve as Chief Executive Director of the Japanese National Museum of Emerging Science and Innovation (Miraikan) since April 2021. In 2013, the government of Japan awarded the Medal of Honor with Purple Ribbon to Chieko for her outstanding contributions to accessibility research. She also received American Foundation for the Blind 2020 Helen Keller Achievement Award. She was elected as a foreign member of the US National Academy of Engineering in 2017, inducted into the National Inventors Hall of Fame (NIHF) in 2019.
Abstract:
Technology helps visually impaired people become more independent than ever before. Voice-based Web access allows them to get all the information they need. Smartphones offer new experiences such as accessing information, communicating with others via SNS, and controlling home appliances in a mobile environment. Robotics, AI and sensing technologies show the potential to understand surrounding world around them and navigate the world without vision.
She explains how assistive technologies have improved her quality of life and shares her latest research on AI suitcase including challenges in pandemic situations. Finally, she will discuss how we can accelerate the implementation of new technologies into society to leave no one behind.